We raise your team's capabilities in technology and design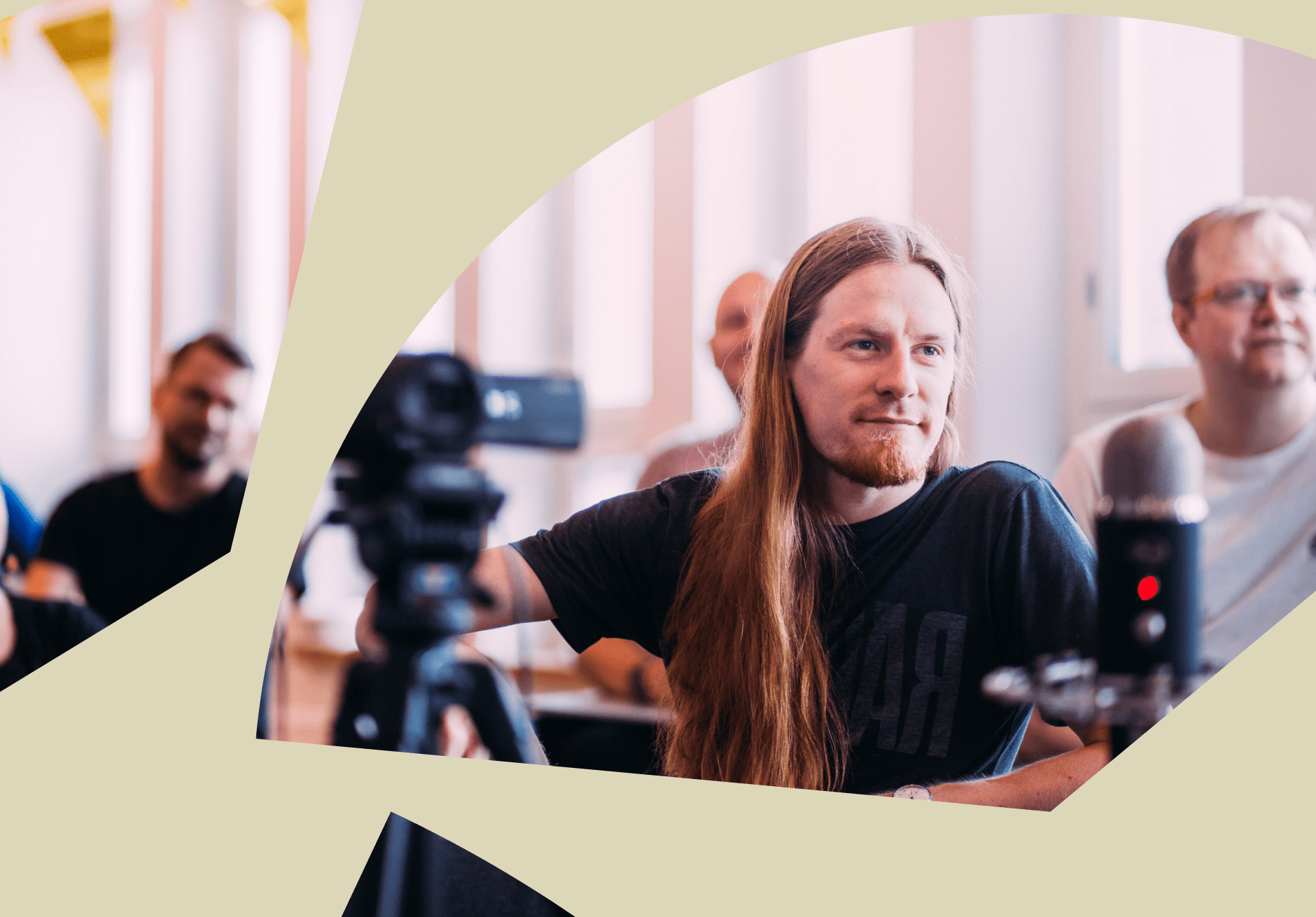 Fraktio as a coaching partner
A key element of continuous learning and development is to share information among professionals. Our training sessions are led by the very same Fraktio employees who design and build digital services for living.
For us, the most important thing is that what we teach is up to date and practical. That is why our trainings are organised in small groups and the content is constantly being developed.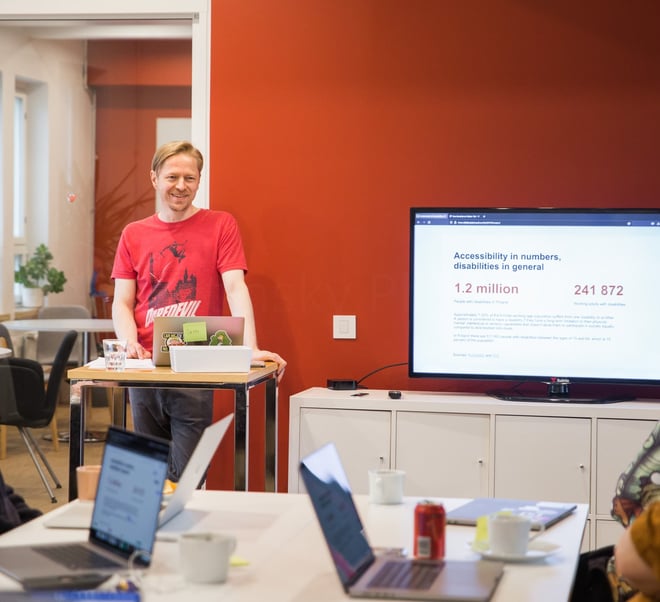 Private training
Would you like to develop your team's competence? In our private training, we always tailor the content according to your needs and set the coaching goals together.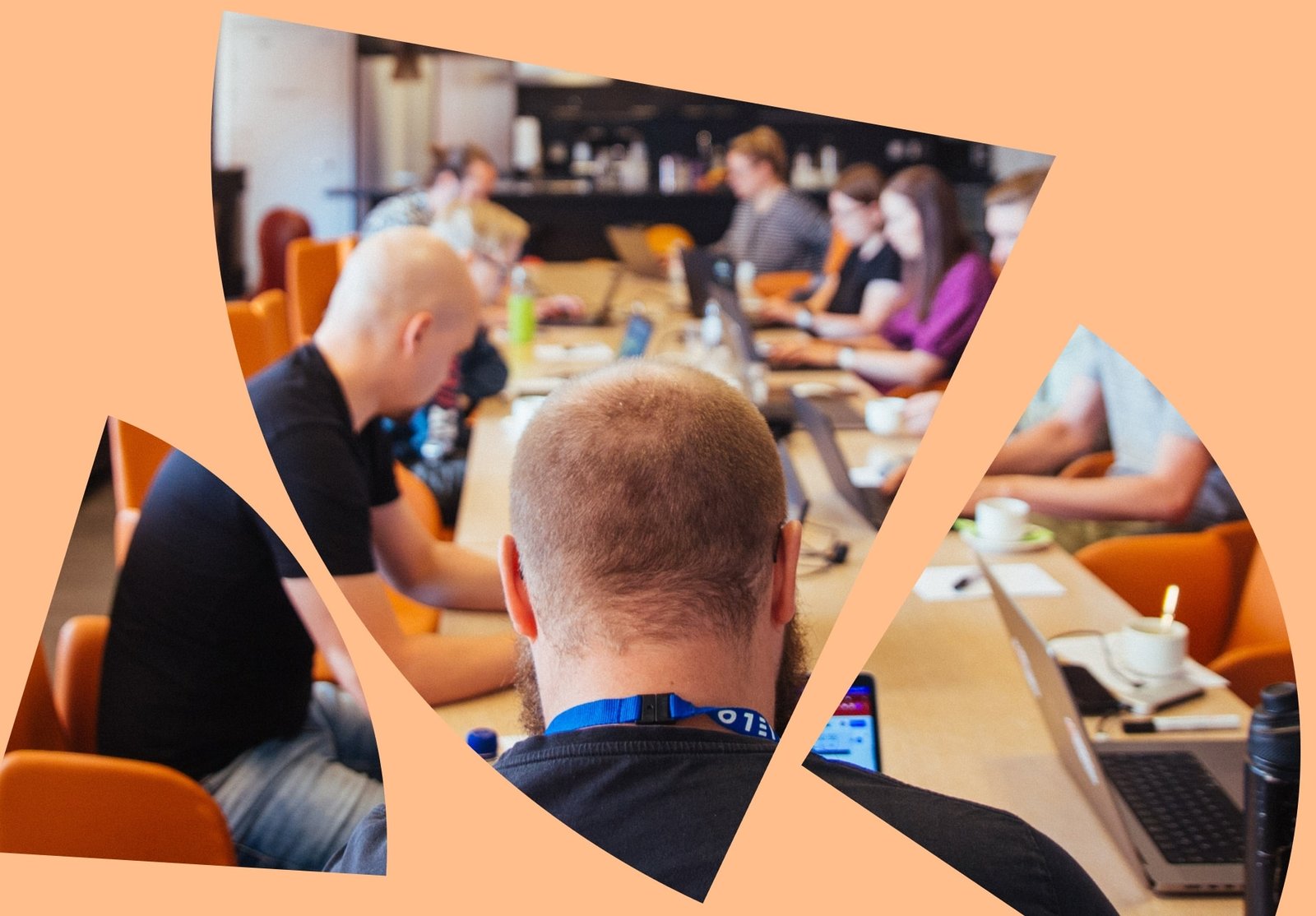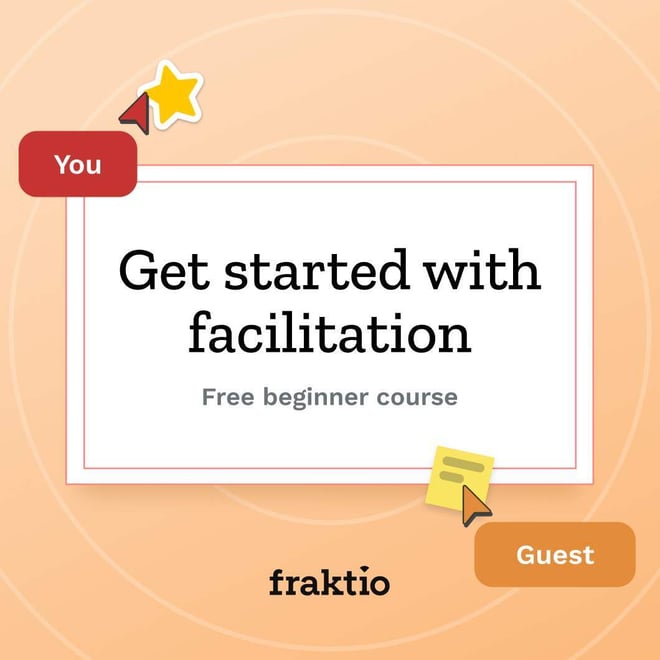 Learn how to facilitate effectively
Join our FREE online course "Get Started With Facilitation"
Want to learn how to minimise unnecessary meetings, facilitate workshops remotely, make decisions together, and prioritise the tasks that really deliver the best value?
In this beginner course, we give you everything you need to get started!
All training programmes
Design | Software development | Organisational transformation
Facilitation methods for agile teamwork
Fundamentals of Figma
Learn to use Figma, the most versatile tool of modern design, at your own pace. In 1–4 days, you will learn the skills needed to master the tool.
GraphQL/Apollo
Learn to build API architecture with the best GraphQL practices.
React Native training
With two days of intensive coding, we will create an application that uses APIs offered by Reach Native. We will also learn more about popular open source code modules.
The toughest React training in Finland
In this two-day hands-on training session, we code a ready-for-production React application from start to finish, using skills and tools that are immediately applicable to your work projects.
Structures of self-management in practice
We spar and coach decision-makers and leaders, explaining what a self-managed, teamwork-oriented organisation really means when it comes to leadership, structures and operating models.
Sustainable digital development
Comprehensive training with a focus on sustainability. The goal of the training is to help you and your team consciously develop digital services sustainably. You will learn to create more equitable services and reduce the carbon footprint of your digital services.

The Sustainable digital development training consists of modules that we tailor for your company.
User personas in service development
UX/UI training from basics to professionals
In our UI/UX training, you will learn a wide range of skills from concept refinement to layout design and user testing.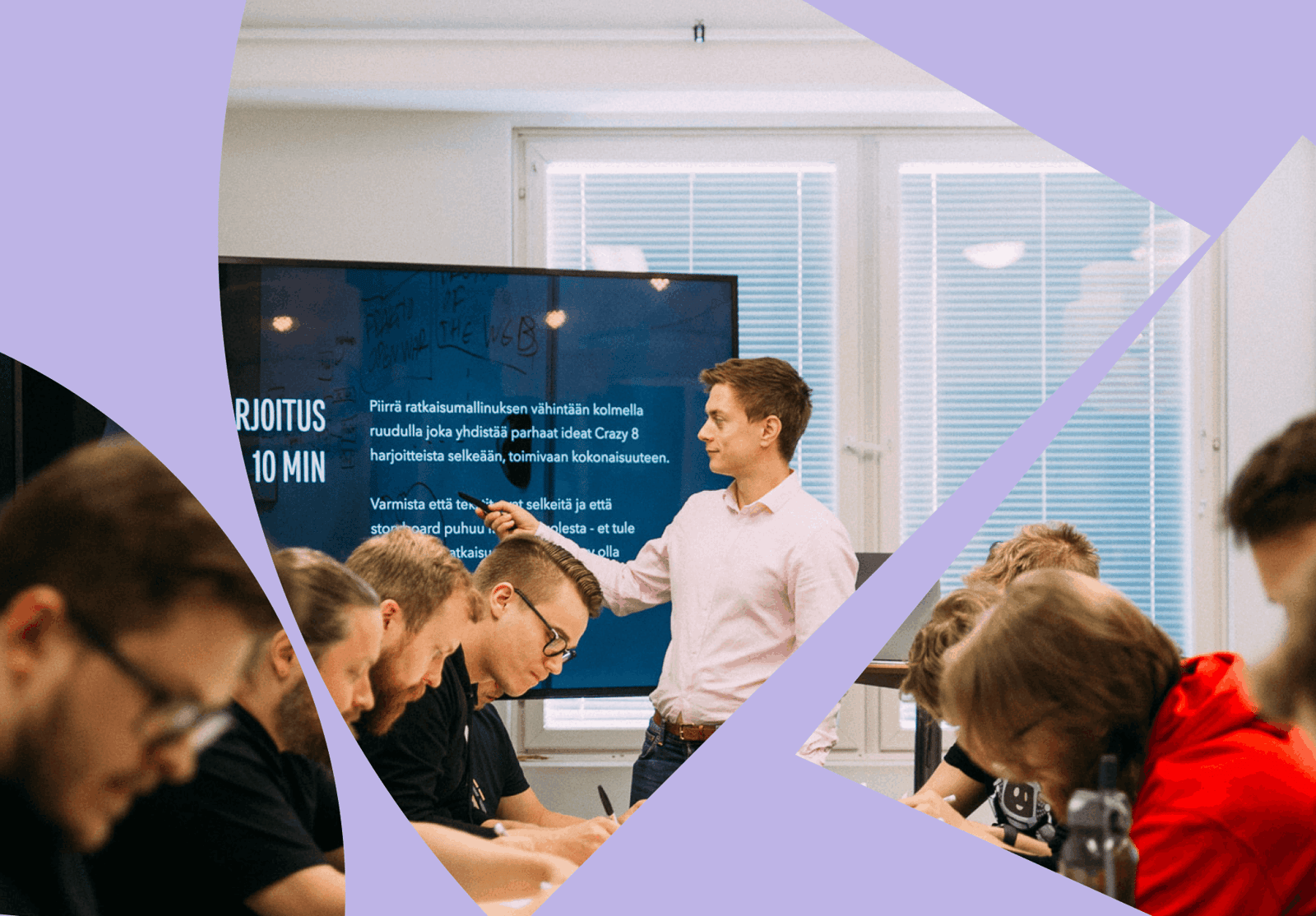 Continuous improvement
The goal of our training is to drive positive change in your ways of working. That is why our coaching covers both best development practices and design methods and facilitation tools. When tailoring specific trainings, we work with you to define how to measure success.